Best Roof Warranty Cincinnati
Aug 15, 2022
Best Roof Warranty for Residents of Cincinnati, OH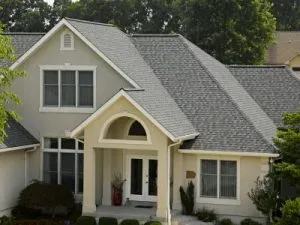 If your roof is damaged beyond repair or has aged past its manufacturer-recommended lifespan, it may be time for a replacement. From experience and products to equipment and safety training, there are a variety of things to consider when selecting a roofing contractor to complete the project. However, one of the most important things that homeowners in Cincinnati, Ohio, look for, is a roofing contractor with the best roof warranty available.
Between product warranties and workmanship warranties, you want to ensure that your roof is covered for all storm damages, fading, or installation issues. It is better to be prepared for the worst-case scenario than to have to pay more money down the road to fix your new roof.
Choose Shingles With a Solid Reputation
One of the most important types of warranties is a product warranty. Only manufacturers that have absolute faith in their products will offer exceptional product warranties. Having a product warranty doesn't mean that the product will automatically have a lot of problems—it usually means the opposite. Manufacturers aren't expecting their top-quality products to have issues but are willing to offer product warranties and lay their reputation on the line to defend their products. When selecting shingles for your roof replacement, find out if the shingle manufacturer offers a product warranty.
With a highly regarded shingle company like CertainTeed, you know you're receiving a top-of-the-line product that leads in many consumer reports and that only professional contractors have access to. Additionally, CertainTeed shingles come with outstanding warranties that cover everything from physical damage to visual problems such as fading.
Quality Assurance Inspections
Another aspect to consider is an inspection. To ensure that you are receiving a reliable roof replacement, you'll want to put it to the test. An expert roofing contractor will complete at least one inspection of their finished work for quality assurance. For example, Advantage Roofing completes a 19-point inspection shortly after your roof replacement is complete.
"Happy Birthday" Roof Inspections
Most homeowners want to know that their roof will hold up well in all four seasons. Rain, wind, snow, or sunshine, your roof should have no problem withstanding the elements. That's why Advantage Roofing provides "Happy Birthday" roof inspections to all our clients. A "Happy Birthday" roof inspection consists of the Advantage Roofing team returning to your Cincinnati, OH, property one year after your roof installation to ensure that your roof is still in tip-top shape. We'll check every shingle on your new roof for damages, fading, lifting, and more. If we find any problems with your shingles, you can count on us to resolve them promptly.
If you have an issue with your roof before your "Happy Birthday" roof inspection, please don't hesitate to contact us.
Learn More About Advantage Roofing's Warranties
Contact Advantage Roofing today to learn more about how we offer the best roof warranty in Cincinnati, OH. We offer a transferable lifetime workmanship warranty that covers any mistakes we make on your roofing project, along with any inside damage that may have been a consequence of the mistake. As a certified CertainTeed ShingleMaster™ contractor, our clients can also take advantage of CertainTeed's exceptional product warranties.