Roof Financing Cincinnati
Jul 22, 2022
Affordable Roof Financing Options for Homeowners Located in Cincinnati, OH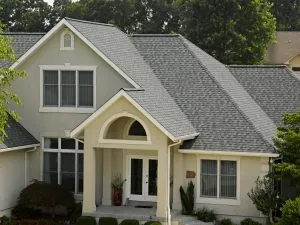 If your roof is damaged or has outlived its manufacturer-recommended lifespan, you should consider having it replaced. Roofs that show signs of wear and tear can become a massive problem for your home's structural integrity and safety. A compromised roof is more likely to be vulnerable to impacts from debris and water damage during the next storm. These issues can spread throughout your home and require even more repairs.
Roof replacements are a necessary part of upkeeping your home. However, most homeowners in Cincinnati, Ohio, and surrounding areas put the project off as long as possible due to affordability. Roof replacements aren't cheap, but they also don't need to be astronomically expensive. There are many top-notch financing options available to help you afford a top-quality roof replacement for your home. Here are some of the best ways to pay for your new roof:
Finance Through Your Roofing Company
When looking for a roofing company to work with, find out if they offer flexible financing options and warranties. Some roofing contractors partner with financing companies to offer exclusive financing options for their clients. If financing is not listed on your roofing contractor's website, give them a call, and ask them if they offer it. Not all roofers list out their financing options online.
Ask for Loans
Whether you are eligible for a loan can depend on many factors from the state of your finances and your roof's condition to your bank's standards and the state or nation's laws. However, there is always a chance that you can get a loan approved if you take the time to ask for it through the right channel and provide all the required information. You can file for:
Financing offer: 10.99% APR for 84 months
Utilize Credit Cards
Credit cards are the fastest way to buy something you need with the opportunity to pay it off later. However, you'll want to consider your interest rates and processing fees before making the transaction.
Look to Your Insurance
If you haven't already filed an insurance claim, you should consider it. Some homeowner's insurance companies may cover your roofing project. Most often, insurance companies do not cover general wear and tear due to the age of your roof. However, if your roof has been severely damaged by fallen tree limbs, debris impact, or lightning strikes, they may cover part or all of your roof replacement.
Try Refinancing
Another option you can consider to help you pay for your roof replacement is cash-out refinancing. This allows you to replace your current mortgage with a new loan that is higher in cost than what you owe on your property. The surplus funds from the loan can be used to pay for part of or all your roof replacement. While this means you are paying more than your existing mortgage, in the long run, it can be beneficial regarding lower interest rates.
Learn More
Don't hold off on your roofing project. Contact Advantage Roofing today to learn more about our flexible financing solutions through GreenSky. Upon approval, you can choose between reduced rates and zero interest options for your roofing project. We look forward to working with your budget to install the best new roof for your Cincinnati, OH, home.