The Importance of a Thorough Roof Inspection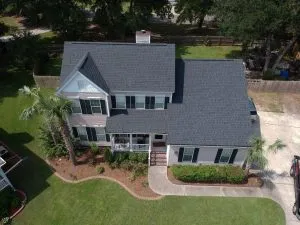 Roof inspection is a valuable service offered by professional roofing contractors who can help identify damage that needs to be addressed. Sometimes it's abundantly clear when a roof should be replaced or repaired, like when shingles are broken or missing. But other times, problem areas may be less visible to the untrained eye. A skilled technician can closely inspect your roof to find any issues that need to be remedied right away.
When Should You Schedule a Roof Inspection?
There are two key events that should trigger a roof inspection. First is after a turbulent storm hits your area. If you're concerned that high winds may have loosened some shingles or knocked debris onto your roof, an inspection will confirm any necessary repairs. The other event is when your roof reaches its 20th birthday. Most roofing systems last only 20 to 25 years, so an inspection is highly recommended if your roof has reached this age.
What Roofing Inspectors Look For
There are many telltale signs that a roof is beginning to degrade and may need to be replaced. Roofing inspectors will typically look for:
Loose, broken, or missing shingles
Shingles that are curling or buckling
Shingle granules accumulating in the gutters
Deteriorated flashing and roof valleys
Sagging along the ridge or between rafters
All of these indicate a roofing system that has begun to fail. If your roof is still young, repairs may solve the problem. However, if these signs are present on a roof that is in its twilight years, then the roof should be replaced before more significant damage can occur.
The Risk of Moisture Infiltration
As your home's shield against the forces of Mother Nature, you roof's primary purpose is to keep moisture from rain and snow out of your home. Water that is allowed to seep inside can lead to mold growth and extensive damage that will require more than just a roof replacement to fix. That's why it's so important to have a roofing contractor perform a roof inspection if you suspect damage has occurred due to impacts or old age.
Who Should Inspect Your Roof?
Homeowners in the Cincinnati, OH, area who need a roof inspection from a trusted contractor can turn to Advantage Roofing. We'll identify all the problem areas of your roof and recommend the best course of action, be it repairs or replacement. If your roof was damaged in a storm, our inspection can help streamline the claims process with your homeowners insurance company.
Roof Repairs & Replacements
No matter what service your roof requires, you can trust our professionals to do the job right. We install hardwearing CertainTeed roofing shingles, which are formulated for long-lasting protection. If we're replacing your roof, we'll also provide a thorough 19-point inspection after the work is complete to ensure a flawless result. We'll even provide a final inspection one year later to confirm your new roof held up well. And we'll back our work with an impressive 50-year workmanship warranty.
To schedule a roof inspection for your home in the Cincinnati, Ohio, area, contact the specialists at Advantage Roofing today.